If you have not already done so, watch my video and/or read about these sessions on the catalog page.
The focus of this on-demand kore healing (sm) is self care and personal power, centering in the stomach area, aka Solar Plexus Chakra. If you have issues with your energy, digestion, making yourself a priority, this may be a great session which will "speak to" the areas of your woundings and/or blocks. This is also a great choice calming-down and/or de-stressing. Also addressed were concerns with self-sabotage, digestive issues, and feelings of being "good enough".
Single-Session … Click Button, then Return and Click to Authorize
Permanent Download of Session … Click here to scroll down page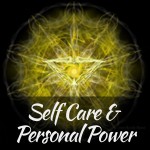 "Hi Kristi. I just wanted to touch base with you and thank you for the group clearing call 3 weeks ago. I was in a very bad place emotionally at that time, and since then I have felt calm, whole, and happy. Many, many thanks for sharing your gifts with the world … and with me! Love,"Angela S.
"During the session I realized my stomach issues are tied to my fear of acting on a singing career, I have apparently been holding it there since I was a child. Thank you!" R. M.
Plan ahead to have time to dedicate to focusing on your healing before purchasing this on-demand audio, as if we've scheduled the time together and I am on the call live with you. Also, be well-hydrated … go ahead, drink some water right now before you join me in this session. The above link is for a ONE-TIME listen purchase on this device, which starts as soon as your payment is completed. [You'll be returned to this page from PayPal to finalize your purchase. Once payment is completed, you will have access to the session audio for 1.5 hours]. Your purchase assumes you understand and acknowledge my Disclaimer below. You may alternately elect to purchase and download the MP3 for unlimited listens using the paypal button near the bottom of this page.
DISCLAIMER ~ Please call 911 should you have a medical emergency. NEVER purchase my sessions for use while operating a vehicle or other heavy equipment. Healing Resonance llc with Kristi Borst should never be used to solely diagnose, treat, cure or prevent any disease or psychological disorder. I am an ordained Minister and Reiki Master, certified in physio/spiritual massage as well as other natural healing modalities. I am not a licensed doctor, therapist, chiropractor, lawyer or financial advisor; for such services, please consult the appropriate licensed professions. I possess the gifted ability to communicate with and affect mind/body/spirit with the client's readiness to change and let go. The "healing resonance" and "energy work" I offer assists your own healing abilities. All sales are final; please ask any questions in advance of your transaction. Information communicated to me in emails and/or phone calls may be used a testimonials. Others testimonials do not constitute a warranty, guarantee or prediction of the outcome as this is a team process and much depends upon you.
Self Care and Personal Power (Option for MP3 Purchase)
Click the BUY IT NOW button below to purchase the MP3 audio file to listen more than once and on multiple devices. Unlimited sessions, @ $74.25