Heart chakra healing and clearing. If you have not already done so, watch my video and/or read about these sessions on the catalog page.
This energy healing addresses concerns and dis-ease manifesting in the greater chest area of the physical body (both front and back). Release mental/emotional beliefs which may no longer serve you (heart ache, grief, inability to give love to self/others). Heart chakra healing and clearing also benefits the chest and lung areas of the physical being.
Do you feel like you're always self critical? Do you people please and yet never feel happy yourself? This heart chakra healing may be just what you need to leave those patterns of behavior that are no longer serving you. This session helps with letting go of hurt feelings. Releasing others as guardians of your happiness. Love, nourishment, forgiveness.
Single-Session … Click Button, then Return and Click to Authorize

Permanent Download for Multiple Heart Chakra Sessions … Click here to scroll down page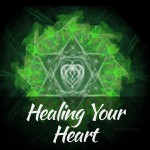 "My heart seems lighter and I am more aware of when my heart is 'warm' and 'good' … the words 'warm' and 'good' don't quite express the feeling but are a good start and close. Thank you for your session & healing.  It's helped!*" Art S.
Plan ahead to have time to dedicate to focusing on your healing before purchasing this on-demand audio, as if we've scheduled the time together and I am on the call live with you. Also, be well-hydrated … go ahead, drink some water right now before you join me in this session.
The above link is for a ONE-TIME listen purchase on this device, which starts as soon as your payment is completed. [You'll be returned to this page from PayPal to finalize your purchase. Once payment is completed, you will have access to the session audio for 1.5 hours]. You may alternately elect to purchase and download the MP3 for unlimited listens using the paypal button near the bottom of this page. Please read and agree to disclaimer before your session purchase.
*DISCLAIMER ~ Please call 911 should you have a medical emergency. NEVER purchase my sessions for use while operating a vehicle or other heavy equipment. Healing Resonance llc with Kristi Borst shouldn't be used to solely diagnose, treat, cure or prevent any disease or psychological disorder. I am an ordained Minister and Reiki Master, certified in physio/spiritual massage and oher natural healing modalities. I am not a licensed doctor, therapist, chiropractor, lawyer or financial advisor. For those services, please consult the appropriate licensed professionals. I am able to communicate with and affect mind/body/spirit with your readiness to change and let go. The "healing resonance" and "energy work" I offer assists your own healing abilities. Please ask any questions in advance of your purchase. Client feedback and testimonials do not constitute a warranty, guarantee or prediction of your outcome. We partner for your healing and much depends upon you.
Healing Your Heart ~ Heart Chakra Clearing (Option for MP3 Purchase)
Click Purchase/Listen/Download below to purchase the MP3 audio file. Purchase gives you one current play on this page and access to a download button. Your access to unlimited sessions is based upon your downloading the MP3 to your own device. $74.25
Click Button, Return from Paypal, and Click to Authorize
When your Paypal transaction has been completed (be sure to confirm the purchase), an audio control bar will appear. Use MP3 download button to right of file name

, to start your download.
File will be accessible for about 1.5 hours so you can engage with the session immediately, if you choose. Purchase of this file is for your use only and not to be shared with others. Be sure to download your MP3 file

before leaving this page! If you leave this page and return, the file will be hidden again! Thank you for selecting me as your healing partner.